no es secreto que Alessandra es una de mis favoritas
y al pensar en ella lo primero que viene a la mente
son vestiditos en colores pasteles y frescos
o florales en telas de encaje y transparencias
y obviamente las espaldas
pero esta vez Alessandra hizo algo totalmente
diferente a lo que ha estado haciendo y a lo que
estamos acostumbrados a verla hacer
siguiendo tendencias de New York (Marc Jacobs para
ser más específicos) esta colección fue polka-dots
por todos lados, blancos, negros, dorados
y obviamente las telas delicadas que
espaldas bellamente detalladas con
meshes, lazos o escotes profundos y sensuales
en fin, fue un total éxito
si estas interesad@ en alguna pieza
con mucho gusto dime y le hago saber a Alessandra
igualmente con las demás diseñadoras
......................................................
it's no secret that Alessandra is one of my favorites
(I even own a bag made by her). When hear her name
the 1st thing that come to our minds are: bright colors,
sweet frocks with killer backs, delicate fabrics, etc.
so it was time to make a twist, since Marc Jacobs is her
favorite designer, the polka-dot trend was right on target
for this collection. whites, blacks & golden were all over
the models, still with the lace & fresh fabrics, perfect for our weather
obviously the backs were a big highlight
adorned with meshes, ribbons or accentuated
by deep & sexy cleavages.
bottom line, it was a total success!
if you are interested in any of the pieces
you are free to let me know
same with all the other designers
we are here to promote national talent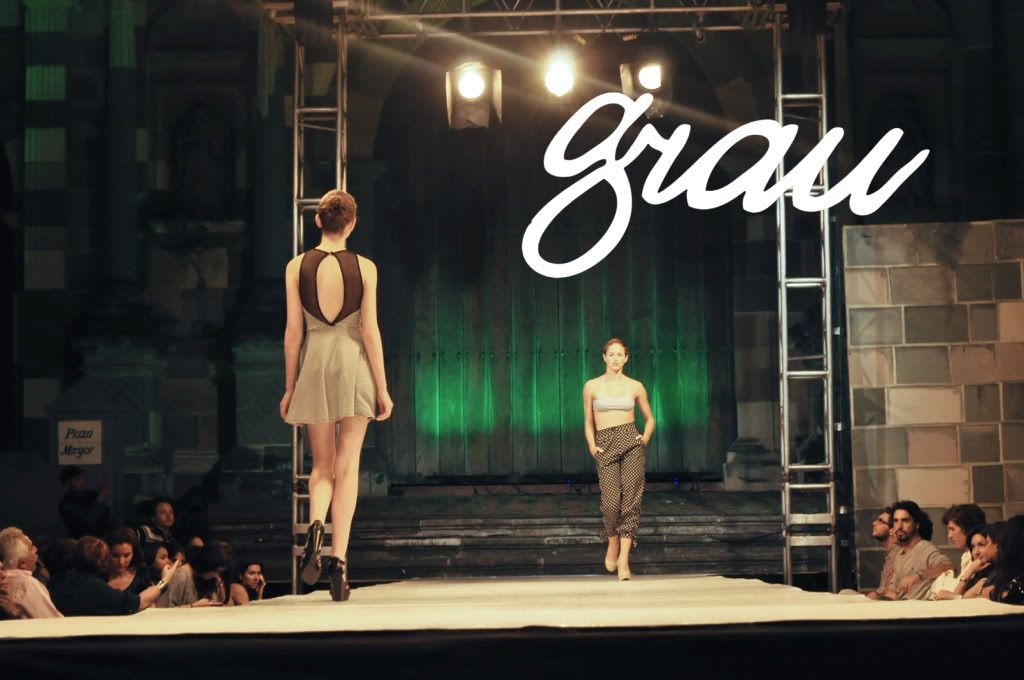 para ver la colección completa clickea en el link de abajo
to see the whole collection click on the link below